Ten Things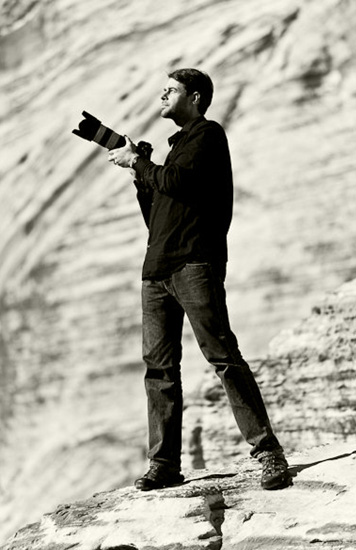 ….a little about me:
1)  I was born (at a very young age) in Texas.  I've lost the accent sadly but still have my boots.
2)  I really do enjoy shooting weddings.  It is an honor to be able to witness and document an important event shared between two families.
3)  I love to travel.  I love stepping off a dusty bus into the middle of a village in India whose name I can't pronounce.  The bus pulls away.  I don't know when the next one will come.  I pull out my camera.  And watch.
4)  I'm really interested in people and what they embrace.  Religion. Philosophy. Politics.  We all want the same thing, really.  But how each of us pursue it in such different ways is endlessly fascinating.
5)  My first artistic impulse was simply to cover a bare wall with a canvas and 3 tubes of paint.  That very pedestrian impulse has been the driving force to my most memorable adventures and enduring images.
6)  My favorite color comes from a storm cloud I spotted moving across the remote high desert 20 miles North of Ghost Ranch in New Mexico.  It was the color of a buckskin pony….and simply breathtaking.
7)  Canon > Nikon < PC > Mac < Giving > Receiving < Hiking > Treadmill < Tea > Coffee;  journey = destination.
8)  One of my favorite destination wedding locations is Isla Mujeres, a tidy little island north of Playa del Carmen.  It is beauty in 360 degrees.
9)  If I couldn't be a photographer, I'd be Patty Griffin.  Is that so wrong?
10)   Chuck Close said 'inspiration' is for amateurs– the rest of us show up and get to work.  I would add:  if you are doing what you should be doing, work and inspiration travel hand in hand and, at times, are indistinguishable.